Press
TUSTI awarded 'Winner 2016 Chemistry Start-up of the Year' by NWO, Topsector Chemie and Innovatielink!
During the CHAINS conference in Veldhoven, TUSTI received the Gouden Kiem, the award for innovative chemical start-ups in 2016. The jury decided to choose TUSTI over other chemical startups because of TUSTI's strong combination of a chemist and an entrepreneur, the large impact of their academic knowledge in a low-tech industry and the clear vision and strong drive towards the future.
TUSTI is honored and thanks both NWO, Topsector Chemie and Innovatielink for this award.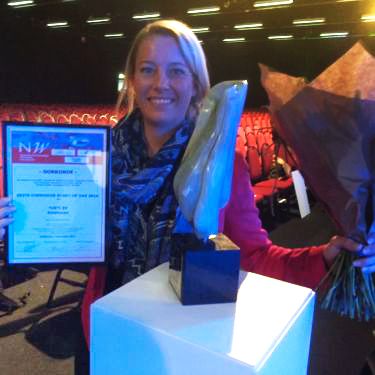 TUSTI promo for award winning technology
Prins Constantijn congratulates TUSTI
Interested?
Want to get rid of a greasy plastic waste stream? Do you want to buy high quality, clean plastic regrinds?