EGREMPLARE
Cleaning and sorting mixed plastics to use in high value applications
Building on the knowledge obtained in project Arvina (see below), TUSTI is developing new technology to clean and separate complex mixtures of plastics. Dirty mixtures of plastics are a huge challenge for mechanical recyclers of post-consumer plastics: they are equipped to wash either the plastics that float in water, the washing medium, or the sinking fraction (PET recyclers). Complex mixtures require more separation steps, which is tricky and requires both high OPEX (energy for cleaning) and CAPEX (separation technology).
In this project, TUSTI is testing innovative techniques to realize the cleaning and separation of complex plastic mixtures in an economically viable business model.

This project has received funding from the European Union's Horizon 2020 research and innovation programme under grant agreement No. 816636 - EGREMPLARE
Project Arvina
Cleaning of greasy plastics
Degreasing plastic is easy. Doing it at room temperature is much more difficult. We made it even more difficult by banning all aggressive and toxic chemicals from our factory. Yet, we were successful: the first TUSTI patent was filed in August 2015. More information on how we degrease our plastics can be found on the process page.
The biggest challenge that remains is separation the waste streams, so we can re-use the cleaner and recycle the grease into biodiesel. Using the expertise of researchers at the University of Twente, a first generation separation process was developed in the last quarter of 2015.
This project was co-financed by Stimuleringsfonds MetropoolRegioEindhoven and REAP.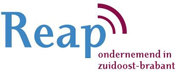 Currently, we are working on the development of new, environmentally friendly cleaners to be able to recycle different types of polluted plastics.
Always Up to Date?
Want to know everything about the recent developments in the TUSTI process?